Ruth Yuhas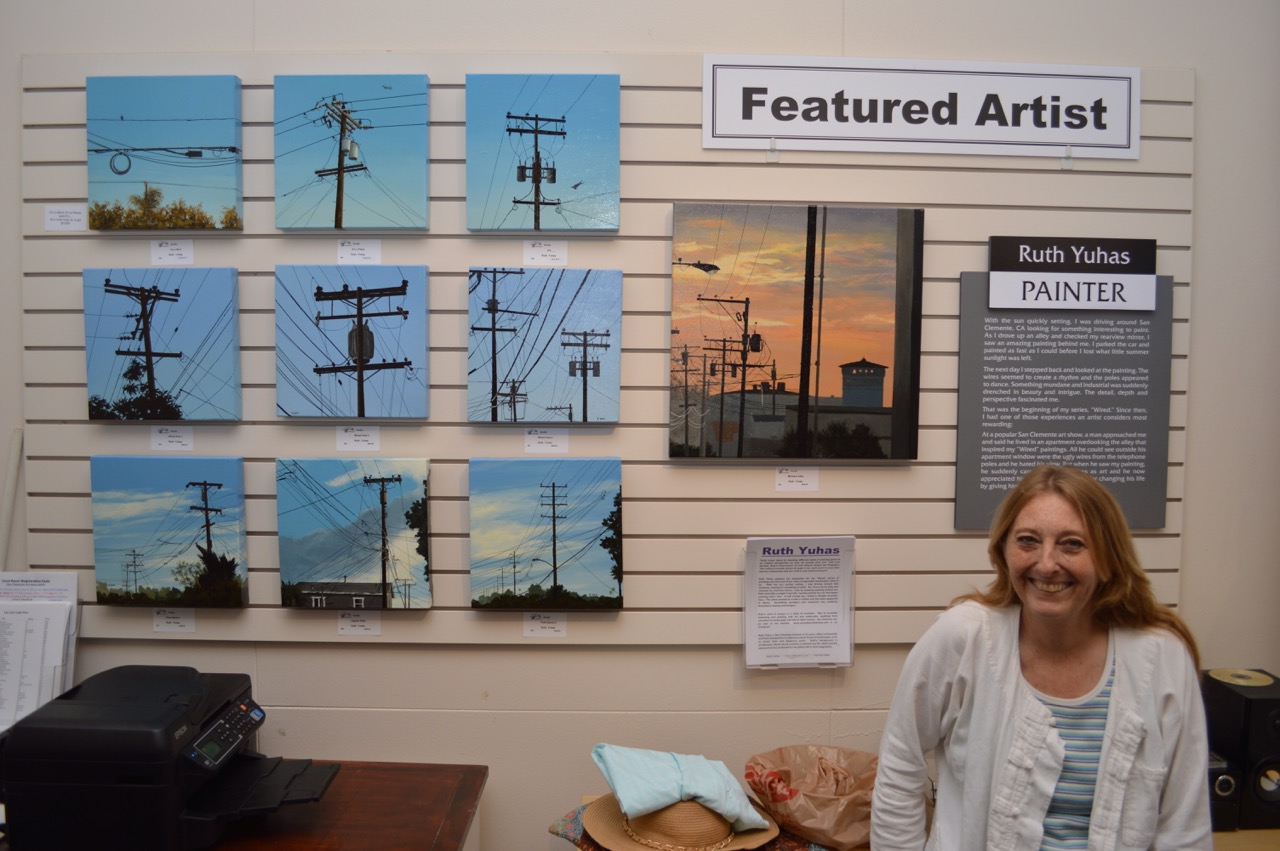 For Ruth Yuhas, art snuck into her life through the back door.  She spent most of her career in the architectural field where she eventually found the straight lines and ultra structured projects were not satisfying her creative side.
Ruth has always been good with her hands. She loved to experiment, and she had a very eccentric imagination, so she started building stuff… weird stuff, using neon, old crates, rocks, used furniture, and industrial waste. You never knew what you were going to find when she threw open her garage doors. And "the crazier the better" was her motto!
When she first picked up a paint brush, it wasn't paint by numbers …but close. She took a group painting class where everyone painted the same thing following the instructor's demonstration. The good news was she really liked to paint and was pretty good at it. The bad news was the classes were mimicking the "ultra structured" mode she was trying to get away from, so she experimented (again), this time with watercolor and oils, painting plain air landscapes and Trompe L'Oeil.
In 2001, Ruth attended a workshop with Robert Burridge where she painted for two weeks using wild colors. "All I saw was color, even when I shut my eyes, I saw color. I like to say my mind exploded with color, because it did. I had a headache for a month afterward," she says. It was here, Ruth also discovered acrylic paints which allowed her to dive into color in different styles and with speed since acrylic paints dry much faster than oils. She could now play with all kinds of ideas quickly and easily, and if she didn't like a painting she could just paint over it and start again. Ruth's use of rich, "juicy" color is now a trademark of her work.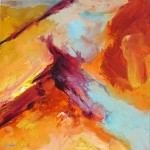 At the same time, Ruth began painting abstract works which allowed her to expand her imagination to the max while still incorporating her architectural background. Ruth's work quickly evolved into big, bold, colorful abstract designs full of life and possibilities. "I love painting abstracts; I feel they are the truest form of art," she says.  Ruth now uses a unique process combining acrylic paints and a clear urethane finish that gives her paintings a depth andbrilliance of color rarely seen in the art world.
In 2012 Ruth painted her first "Wired" painting, inspired by an image she saw in her rearview mirror while driving through an alley in San Clemente, CA. Since then, she has been able to capture the vivid life of otherwise ordinary power lines and telephone poles in an innovative and eye-popping series.
In 2014, the Ruth Yuhas 5x5x5 Art Challenge was born. Ruth painted 125 paintings in 25 days sharing the journey in her blog. She has most recently immersed herself into the world of sketch art and launched her latest project at www.youvebeensketched.com.
Born in Buffalo, New York but raised in Los Angeles, Ruth now lives in quaint San Clemente, California and can be frequently found "dining and drawing" in a local eatery.