Jewelry Artists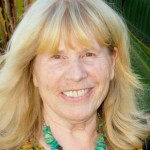 Katharina Stute is a local artist.  Creativity has been her life-long passion.  She hand fabricates each individual piece of jewelry from silver, gold and other precious metals using her own ideas and design.    Katharina also designs and cuts precious and semi-precious gem stones and is a certified appraiser for precious stones and jewelry.  She has a degree in Gemology.
Katharina received her education in Germany and moved to Chicago, Illinois.  Since 1980 she has resided in the beautiful town of San Juan Capistrano, California.  In her home studio she gives classes in Jewelry, Design and Fabrication, which includes casting, PMC (Precious Metal Clay), stone cutting, basic metal forming-hammering etc.
Katharina is listed in "The National Rock-hound and Lapidary Hall of Fame," located in Murdo, South Dakota.  Katharina's artwork is shown in several galleries and sold on national and international websites.  You can find her work at several local art galleries and she participates in the International Gem and Jewelry Show held every year in Tucson, Arizona.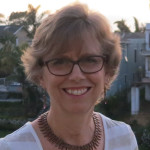 Doris Weinbaum has been involved with beads, as a businesswoman, an artist and a teacher, since 1993, when Doris opened a retail bead shop, Bead in Hand, in Oak Park, Illinois. While owning and managing the shop, Doris learned beading techniques and jewelry design from instructors in her store, books and customers. Given her breadth of experience with many other hand-crafts, including sewing, knitting and crocheting, Doris' talent for beading blossomed. Doris has had one of her original designs published, has other original designs in production and has taught a wide range of beading techniques to children and adults. As a former home economics teacher, Doris most enjoys watching where individual creativity will take her students. Doris believes there are no limits to the artistic uses for beads, especially when combined with knowledge of beadwork techniques and tools.
In January 2008, Doris and her husband relocated to San Clemente, California and in March, 2012, Doris sold Bead in Hand. Doris continues to be involved with beads in California. Her beaded jewelry is for sale at the San Clemente Art Gallery. She teaches beading classes at OC Beads in Dana Point, California and at The Bouncing Bead in La Mesa, California. She participates in bead shows hosted by the Orange County Bead Society and she is scheduled to teach for the bead society in March, 2018 and for the Bead and Button Show in  Milwaukee, WI in June, 2018.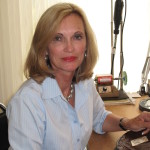 Irene Wetsman has been involved in all aspects of art her entire life. Her attraction to nature is expressed through art, primarily jewelry, utilizing a combination of high quality gems, precious and semi-precious. She works with all types of metals including sterling silver, fine silver and gold. All of her works feature original hand made Precious Metal Clay (PMC) or sterling silver art forms emphasizing natural designs related to wildlife, nature and traditional cultures.
Because Irene travels extensively and has exposure to many sources that are otherwise unavailable to others, she designs and creates all of her jewelry and art forms utilizing traditional techniques and contemporary methods.
She strives to produce art and jewelry forms of the highest quality and prides herself in producing unique and one-of-a-kind items.  She does this by meticulously hand selecting materials from a very wide range of sources and utilizes only the highest quality and often the most unique materials available.  See more of Irene's work on her website,  IJD Designs.