Nevine Erian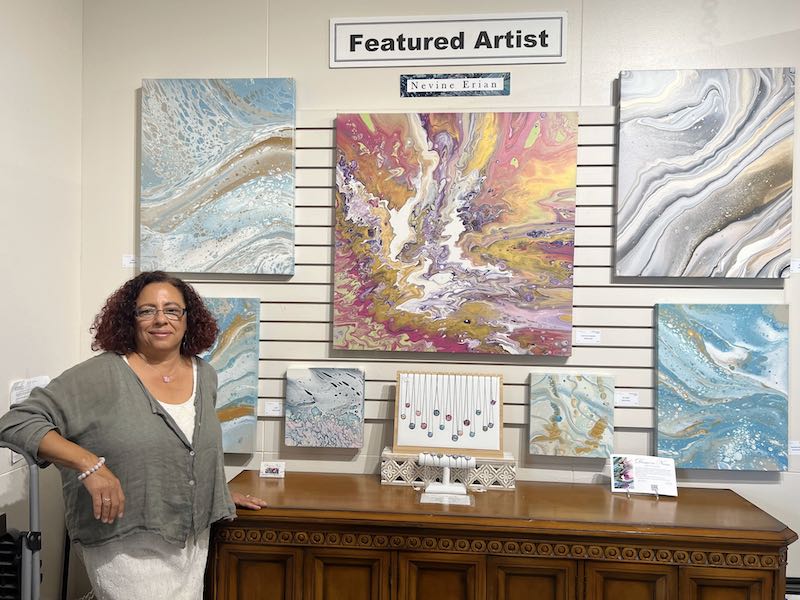 I am a Fluid Artist, specializing in acrylic pouring, an abstract style of painting without a brush. I am captivated by the flow, blending and movement of paint, which offers much freedom and adventure. I am mesmerized by colors, as a manifestation of God's light. Fluid art is fascinating in that you start with a puddle or a mess on the canvas, then watch it transform into a harmonious work of art. It is magical!
I love commissions and am inspired by different spaces and styles.
I enjoy playing with colors, and my hope is that my art brings joy to others.
https://www.instagram.com/nevinedesigns/