Mary Franta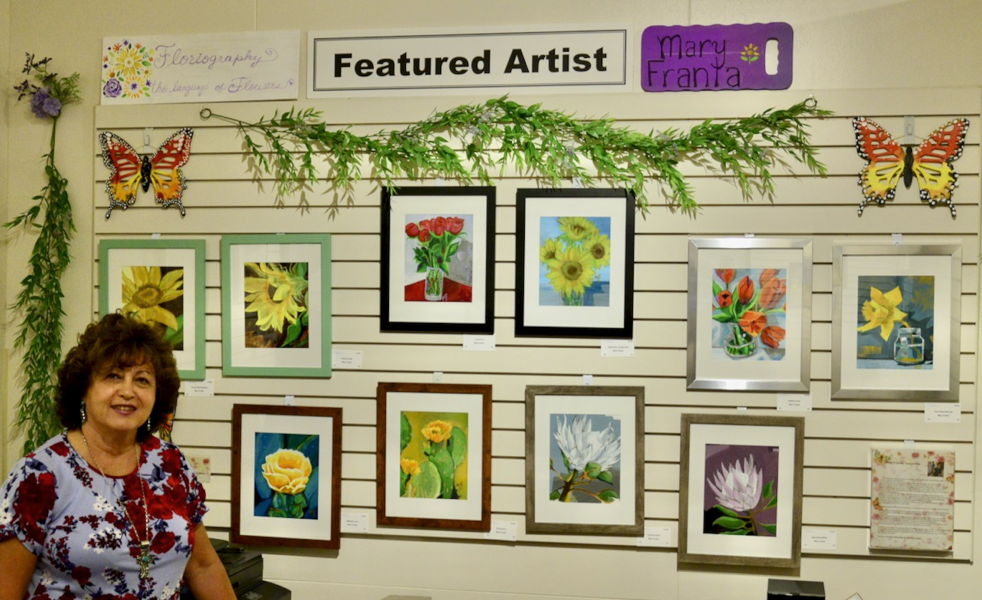 My earliest memories of creating art was when I was a small child, and my mother taught me how to draw a butterfly from the letter X. Once I learned how to do that, I repeated it over and over, and I knew at a young age that I was destined to become an artist. In grade school my drawings would astonish me – it came so naturally. Once I got older, art school was out of my parents reach, and they told me that it was very hard for artists to make enough money to earn a living, so I followed in my mother's path, and became a Registered Nurse. This was a career that worked out wonderfully for me, but it kept me very busy and left zero time for making art.
I traded my Art talent for my Nursing talent, and there aren't any regrets. I loved taking care of critically ill patients in the ICU, and then I went into the Emergency Department for even more action. I learned so much during those years. My final seventeen years in Nursing were in Professional Education. I was a theory lecturer and clinical instructor for incoming nurses. I would still visit art galleries and museums to feed my inner muse, but being married, raising 2 sons and working full-time was all I could handle.
Creating art requires method and concentration; if one doesn't use one's art, it is lost. (But not forever.)
Once I retired, my family and I moved to San Clemente, and I was able to return to my original passion for art. I enrolled in many serious art classes at the community college, and am trying to regain my artistic talents.
I have tried watercolors, (too unforgiving for me,) oils; (take too long to dry), and acrylic painting, (acrylic being the most forgiving.) I am sticking with acrylics for the summer. I love them for their brightness and quick drying time. I can easily overpaint any missteps that were made.
I love oils also – because of the depth of their mysterious murkiness and mood. I can't say that I won't be back with oils any time soon. But I love all art; all mediums, and all styles.
Anyhow – at the moment I am painting flowers, buildings and sea scapes. I want to do everything when it comes to art because the world is opening back up. What Covid taught everyone is not to take anyone or anything for granted. I am grateful to be the Featured Artist for the June Show here in the San Clemente Art Gallery.
My personal Mission Statement: Keep San Clemente beautiful!