Catherine W. Singer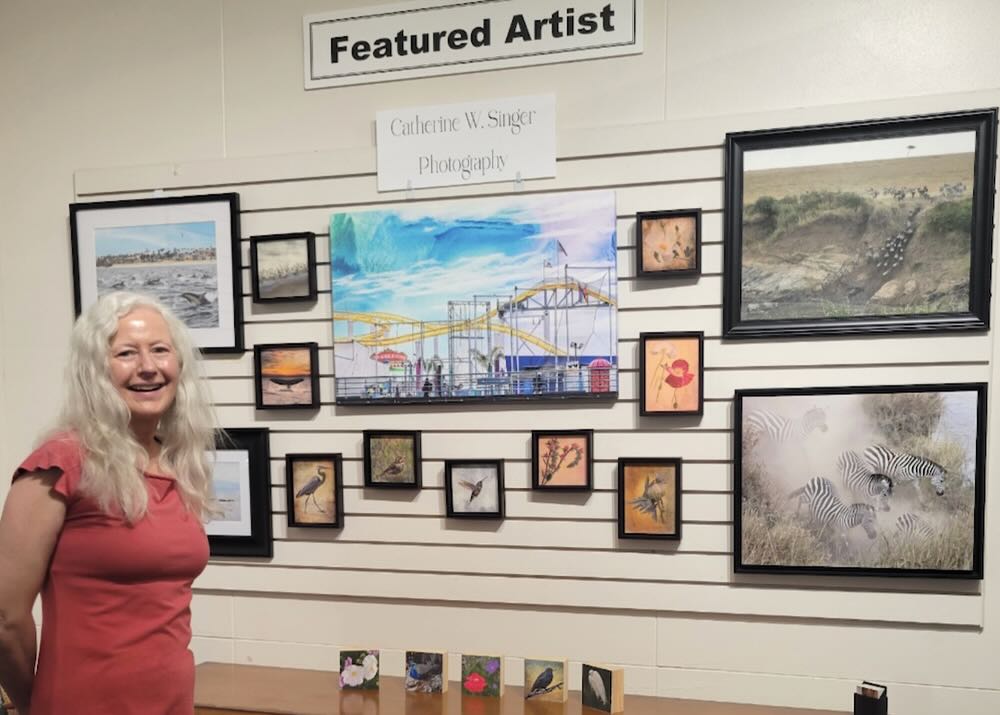 Photography by Catherine Singer
www.CatherineSinger.com
Catherine Singer specializes in portraiture, digital collage, nature, travel, and landscape photography.
She's been photographing since she was eight years old. At fifteen, she attended three years of classes at the Photographic Workshops in New Canaan, CT. There, she learned the basics of black and white photography and darkroom techniques.
A camera has accompanied her everywhere throughout her life: shooting concerts and wandering the planet; documentary and portrait work with people with AIDS/HIV. She had a studio in Laguna Beach, in the 1990's, when she specialized in weddings and portraits. She's taken many classes from her favorite, well-known photographers.
Catherine's work has appeared on CD covers, in books, newspapers, magazines, and on people's walls. She's been juried into many exhibits and displayed in galleries around the country, cafes, and bookstores.
She's a member of American the Los Angeles Artist Association (Gallery 825), Society of Media Photographers (ASMP), Texas Photographic Society, Museum of Photographic Arts, San Diego (MOPA), Mystic Museum of Art (MMA), Los Angeles Center of Photography, and Oceanside Museum of Art Artist Alliance.