Alan Nowell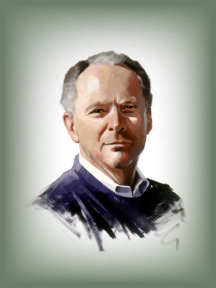 PROFESSIONAL RESUME OF
ALAN NOWELL
Alan Nowell studied drawing and painting at the Art Center College of Design in Los Angeles with Lorser Feitelson, John La Gatta and Audubon Tyler. He has continued his education through the years, studying Plein Air painting with Jeff Horn and Elizabeth Tolley, and studying portrait painting with Daniel Green and John Howard Sanden.
Alan's paintings are currently being shown at the Mission Fine Arts Gallery in San Juan Capistrano and the Crystal Cove Gallery in Crystal Cove.
For information on on teaching in both class and private settings contact him at 714-357-2525 or at alan@alannowell.com. His website is at www.pleinairwest.com
SELECTED SHOWS & AWARDS
Carmel Plein Air Festival
Riverside Plein Air Paint Out
Riverside Art Museum Permanent Collection Show
Estes Park Plein Air & Quick Draw
Top Dog Award, Riverside Art Museum
One Man Show – Laguna Hills Community Center
Artists Choice Award, Estes Park Plein Air
MEMBERSHPS & ASSOCIATIONS
SCAA (San Clemente Art Association)
PAAR (Plein Air Artists of Riverside)
Riverside Art Museum
Portrait Institute, New York – Charter Member
MUSEUMS
Riverside Art Museum Permanent Collection (3 pieces)