Paint San Clemente week kicked off with the Quick Draw competition. Artists had 3 hours to complete a painting. The paintings are beautiful. See pictures of the entries and the winners here.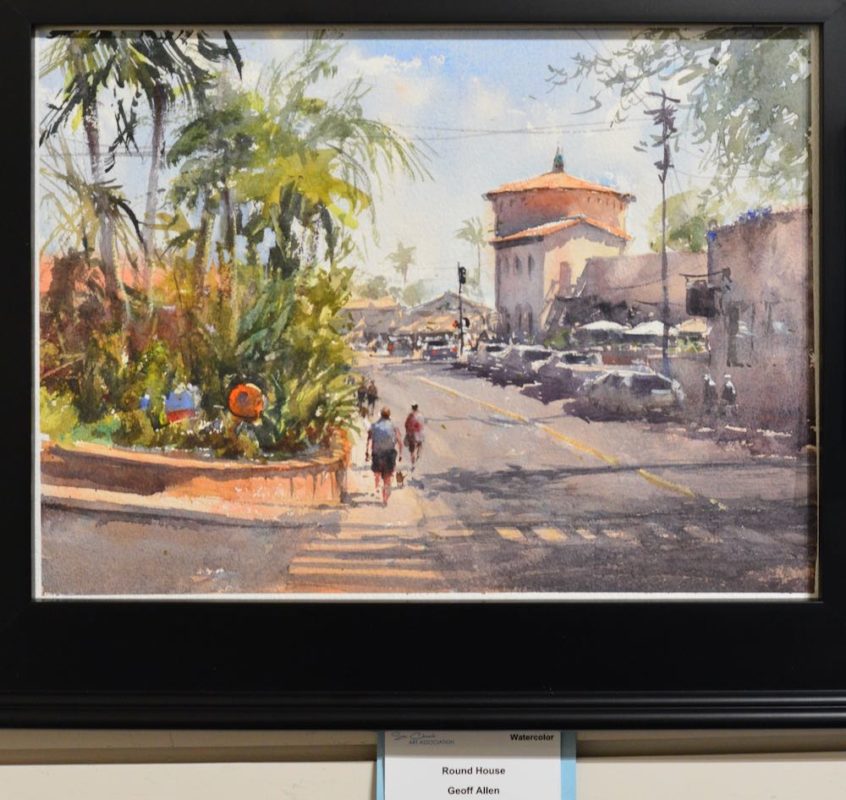 Congratulations
Geoff Allen,
1st Place
June 25, 26 10 AM – 4 PM
Outdoor Artist Exhibit and Sale on the lawn between the library and the community center.

June 25th 6:00 – 8:30 PM
Plein Air Awards Gala, Community Center Auditorium. All art for the event will be on display. Tickets for the Paint San Clemente awards reception are $20 (includes food and a drink). To order tickets call (949) 303-5484. Link to more Information.